KM Gospel – Director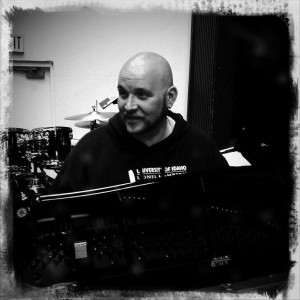 KM Gospel is a versatile musician, active as a choral conductor and worship leader in the Pacific Northwest. He also spent 12 years as an award-winning music instructor at K-12 and collegiate levels in both Texas and Washington. Mr. Gospel holds Master of Music and Bachelor of Music degrees from the University of Washington where he also served as a Graduate Assistant for music theory program, vocal jazz choirs, and the Husky Marching Band. Mr. Gospel is also completing a Doctorate of Worship Studies from The Robert E. Webber Institute for Worship Studies in Orange Park, Florida.
KM is very excited to begin leading the Lake Washington Singers. He believes that making great music requires a well balanced attack of hard work and fun – but, admittedly, not always in that order. 🙂 He is grateful to have found an ensemble who agrees! KM is married to the strongest, most supportive and loveliest woman he's ever met, Paula. He is also proud to be a stay-at-home dad to their only child, Midori. His interests include playing softball and volleyball, volunteering at church, and chauffeuring Midori around after playing Barbies.
Keith Ruby – Accompanist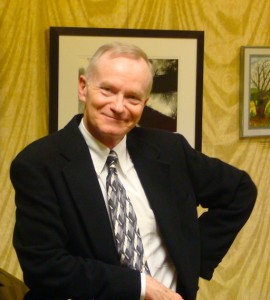 Keith holds a Master of Arts Degree in Education and Performance. He has been in the Greater Seattle area music business for over 30 years. He has served as a musical director, choir director and organist for churches and has performed with many professional and semi-professional groups.
About 10 years ago his career began expanding by working with several school districts and community choruses and theatres, including Woodinville HS, Monroe HS, Glacier Peak HS, Valley View MS, Tahoma MS, Cascade HS, Bellevue Chamber Singers, Lake Washington Singers, Last Leaf Productions, Red Curtain Foundation, Attic Theater, Second Story Repertory, Redwood Theater, Woodinville Repertory Theater and River Belle Dinner Theater. Some of Keith's work includes public performances, adjudicating and performing at Regional and State Solo-Ensemble competitions, Seattle Young Artists (at UW) and NATS at Shoreline CC. Previous Musical Theatre Productions include "Fiddler on the Roof", "Once Upon a Mattress", "The Sound of Music", "Hello Dolly", "Oklahoma", "Aladdin", "Nunsense", "Harriet's Halloween Candy", "The Fantasticks" and "Uh oh, Here Comes Christmas!".
Bill Campbell – Bass and Tuba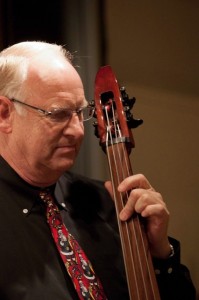 Bill Campbell is a native of the northwest having grown up in Tacoma, Washington. Bill played in band, orchestra, and sang in choirs in high school and college. He's always been a fan of music listening, but took a long hiatus from playing instruments, starting up again in 1999. His collection of bass instruments include the upright string bass, the bass guitar, and tuba.
Bill graduated from Graceland University in Lamoni, Iowa, and holds graduate degrees from Pacific Lutheran University in Tacoma and City University in Bellevue. When Bill isn't playing music with the Lake Washington Singers, an amateur combo of church friends, or doing family activities, he's a pilot and an instructor for Seattle's Alaska Airlines.
Tom Needham – Percussion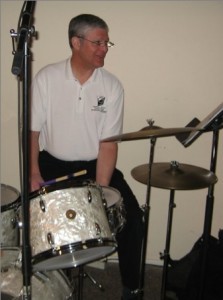 Tom Needham has lived his entire life in the Northwest. He lived in the Issaquah, WA area most of his life before moving to Carnation, WA in 1999. Tom began playing drums in the fourth grade. He played in the school band, orchestra and jazz band from the fourth grade through college. In addition, he played in the pit band for school musicals in high school and college. He studied for two years with Bruce Ford, a drummer from the Seattle Symphony Orchestra. Tom played with the popular dance band, the Associated Sounds for 27 years, playing music for all ages. Tom has also had the pleasure of sitting in with local swing and rock bands from time to time. Since leaving the Associated Sounds, Tom plays drums during church services and with a Christian musical group from his church.
Tom began playing with the Lake Washington Singers during the 2004 winter concert season. Tom is a Fire Captain for Eastside Fire & Rescue and is assigned to the Carnation Fire Station.