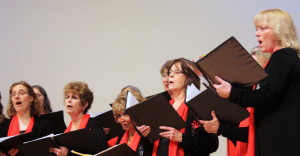 Lake Washington Singers has been sharing the joy of music since 1952.  We are a women's choir, performing a wide variety of music styles.
NEW SINGERS ARE WELCOME,  AT ANY TIME.  If you love to sing for the public or, only in the shower, you are invited to join us – no formal audition is needed.  Our rehearsals are Monday nights at Emerald Heights in Redmond.  Click here for more information.
To learn more about our group, programs, and schedules, interested singers are welcome and encouraged to visit and observe our rehearsals.
 History
The Lake Washington Singers, a non audition women's choir, love to sing and share music with others and, to encourage the love of singing in our community. As a chorus, we provide an opportunity for women to perform a variety of music and further the proficiency of the members' choral skills. As we sing, we blend the beauty of music with the breadth of our friendship with each other and with those who attend our performances.
From as few as 11 members to a rousing chorus of 70 voices, the Lake Washington Singers have continued to spread joy of singing since 1952. Originally called the Lake Washington Choral Society, the Singers started as a group of housewives from the Eastside chapter of the American Association of University Women who liked to sing.
The group has sung in many assorted and varied venues from the Christmas Ship to the State Legislature in Olympia, from the Puget Sound Yacht Club to the "Women at the Crossroads" Seminar, and once even filmed a television show called "Choir Practice" for Group-W Television. We have performed for the City of Hope and the Kirkland Farmers Market. A successful singing tour of the British Isles in 1998 included a live presentation on the BBC radio and presentations in Stirling Castle and Chester Cathedral. This was followed in 2001 with several members of the group visiting Spain and Morocco. In 2007 the Lake Washington Singers traveled to Barcelona, Spain, to participate in Corearte Festival.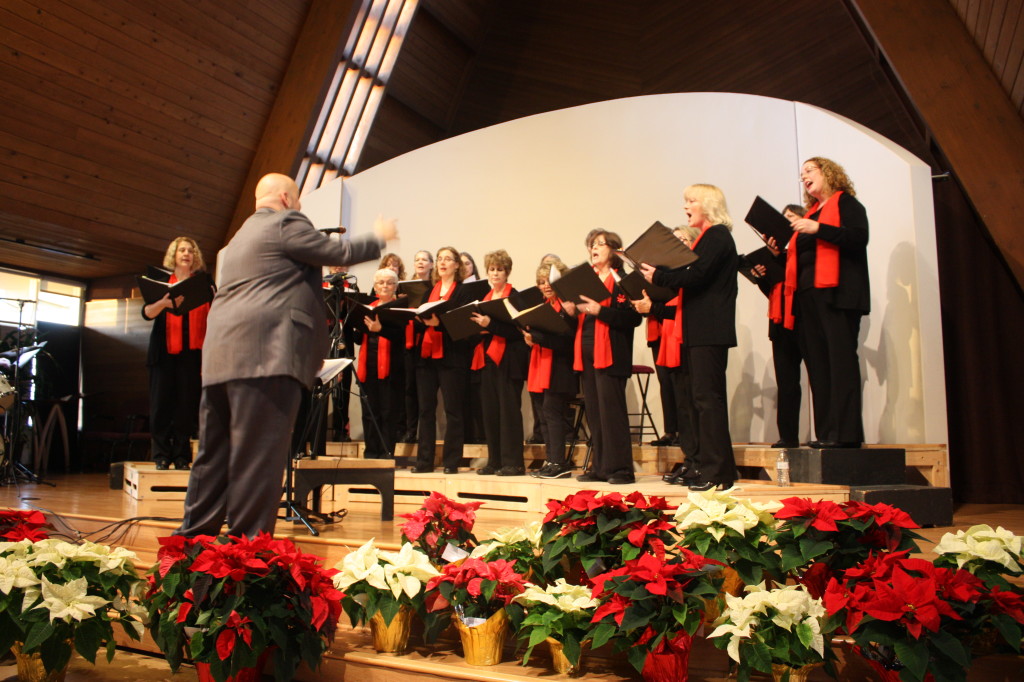 In addition to these performances the Lake Washington Singers schedule several mini-performances throughout the year at local retirement centers, nursing homes, and community centers, bringing music to those who are physically unable to attend our concerts.
Another vital activity of the Lake Washington Singers is the awarding of an annual scholarship to an aspiring local high school voice student. After an initial screening, finalists are judged by the entire membership and a winner is chosen to receive the highest award. The scholarship recipient is invited to solo in the Spring concert program. Please check out our scholarship page for information about how our scholarship recipients have excelled through the years.